Award Winning Experts in pool servicing and maintenance
Mon to Fri: 8am to 5pm. Sat: 8am to 3pm. Sun (Oct to Mar): 9am to 12pm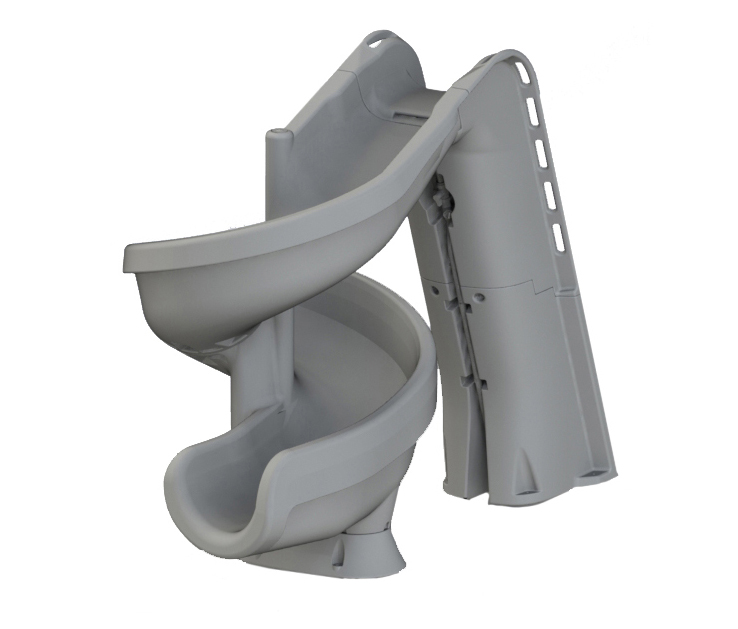 The next generation of S.R.Smith's popular heliX pool slide is here- introducing the heliX2. Its patented water feature is powered by an improved water delivery system for an even more dramatic fountain effect. Serious Fun all the way around with a deeper 360-degree flume, its fully roto-molded construction provides strength and durability for years to come.

Like the TurboTwister and Typhoon, the slide features an enclosed ladder and molded handrails to ensure maximum safety. Fewer parts mean assembly is faster and easier than slides of similar design. The heliX2 slide has been designed with safety in mind and is compliant with the U.S. Consumer Product Safety Commission Standards. Accommodates sliders up to 113kg.

-Next generation model
-All-in-one 360° adventure ride with a deeper flume
-Patented water feature with improved delivery
-Sleek rotomolded design that combines durability and elegance
-Enclosed stairs and integrated ladder for safety
-Unique fountain feature and water flume operate together or separately
-Accommodates sliders up to 113kg
-3 year warranty

Specifications: Height: 2.2M. 360-degree flume is 3.8M in length. Required deck space: 2.7M x 1.5M. Weight limit: 113kg. Children must be supervised at all times when using this slide.
Contact us
Talk to the pool experts